TikTok has introduced an endless variety of content to the world. Aside from the choreographed dance moves, the platform has treated its fitness-loving users with helpful workout moves, sports clothing tips and nutrition advice, including plenty of tasty and healthy recipes.
Whilst these TikTok recipes look good and seem easy to make, the experts at Nutrimuscle have gone that one step further and enlisted the brand's dietician to rank them in order of the healthiest to the least, to find out which viral trend comes out on top for nutrition.
Sco
re: 10/10
Views on TikTok: 68,400,000
In at the number one spot for the healthiest TikTok recipes is Nature's Cereal. The original nature's cereal recipe on TikTok uses blueberries, blackberries, pomegranates and coconut water, however, pop star Lizzo made her own Nature's Cereal on Tiktok using just berries, ice cubes and coconut water. While Lizzo may have hyped up the snack to its viral status, it was actually TikToker Sherwayne Mears (@natures_food) who invented the dish. As well as being super easy to make and perfect for a snack, nature's cereal also provides tremendous health benefits. In addition to the fiber, vitamin C, and antioxidants from the berries, the ingredients in nature's cereal also contain detoxifying phytonutrients and potassium, so no wonder it's a winner!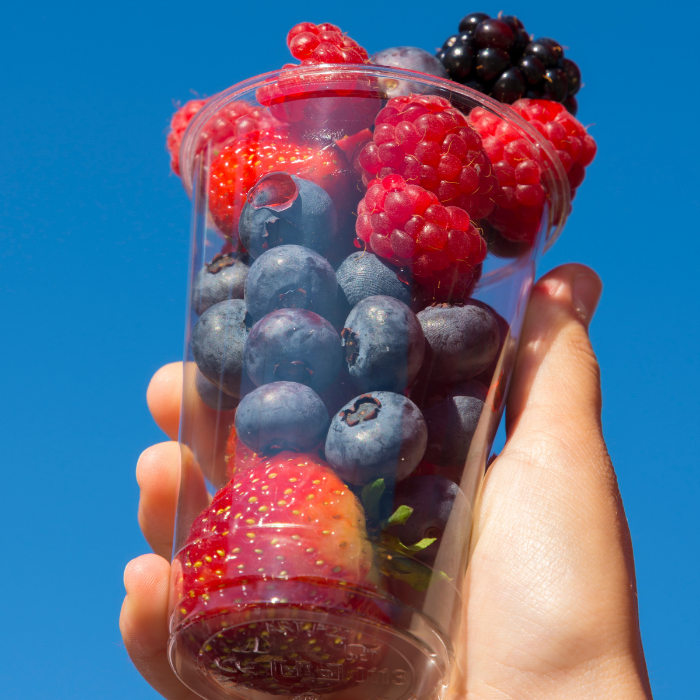 Score: 9/10
Views: 705,800,000
Coming in at second place in Nutrimuscle's ranking is overnight oats. This was the fifth most popular food hashtag in the research, totalling more than 7m views. From peanut butter and jelly to cookies and cream, these jazzed up oats prove that healthy eating doesn't have to be boring and bland, and with so many combinations to choose from, overnight oats are the perfect pre-workout meal. Oats are so popular in the health world because they're full of gut-loving fibre. Specifically, beta-glucan. This soluble fibre has been associated with reducing cholesterol, reducing insulin response and increasing the number of 'good' bacteria in the gut.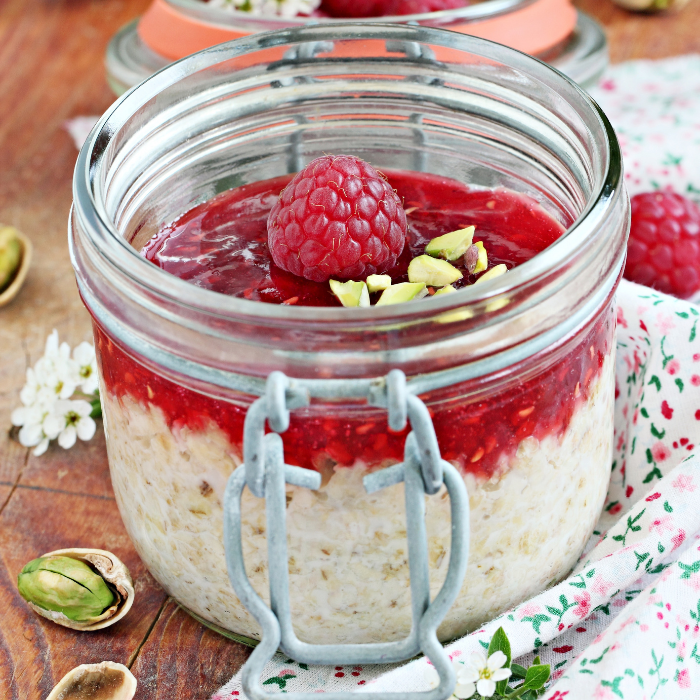 Score: 9/10
Views: 265,600,000 In third place are pesto eggs. When this trend went viral last year, sales of pesto increased by 108 percent at a certain UK supermarket as 1.4million people watched registered dietitian Amy Wilichowski share how baking eggs in pesto instead of olive oil is the secret to a delicious breakfast twist. To date, there has been more than 2.65m views for videos that include the pesto eggs hashtag, and Nutrimuscle has ranked this recipe as the third healthiest in its latest research. Whilst this dish was created for breakfast, it's perfect for a post-workout snack as it includes a great source of protein as well as several vitamins and minerals. For those who are on a Keto or low carb diet, this dish is also a great option.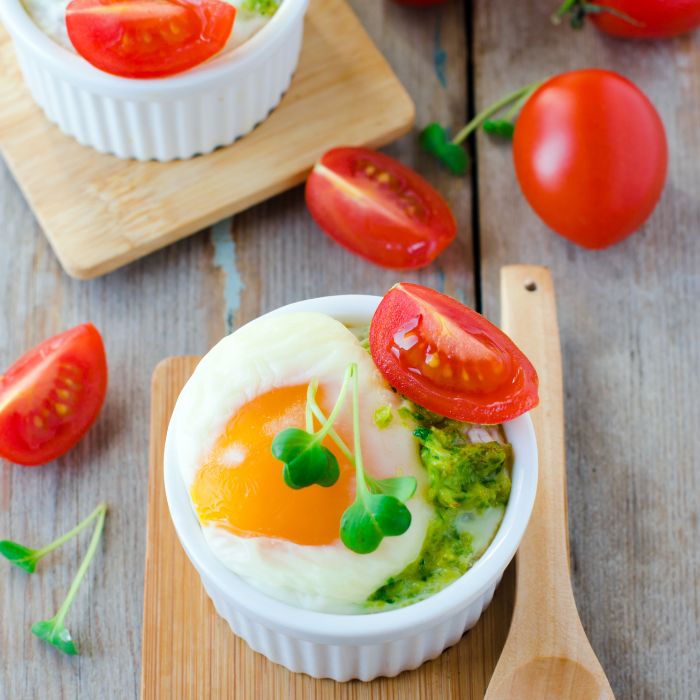 Score: 9/10
Views: 34,400,000 Move out of the way avocado on toast, there's a new topping in town! Ricotta toast has amassed 34m views on TikTok and Nutrimuscle has ranked it as the fourth best for healthy credentials. Perfect as a snack, this recipe is more than just spreading ricotta on a piece of sourdough. Adding toppings such as fresh greens, a balsamic glaze and roasted tomatoes will boost its already solid nutritionals. The great thing about ricotta toast is that the ricotta is an excellent source of protein and will leave you satisfied until your next meal.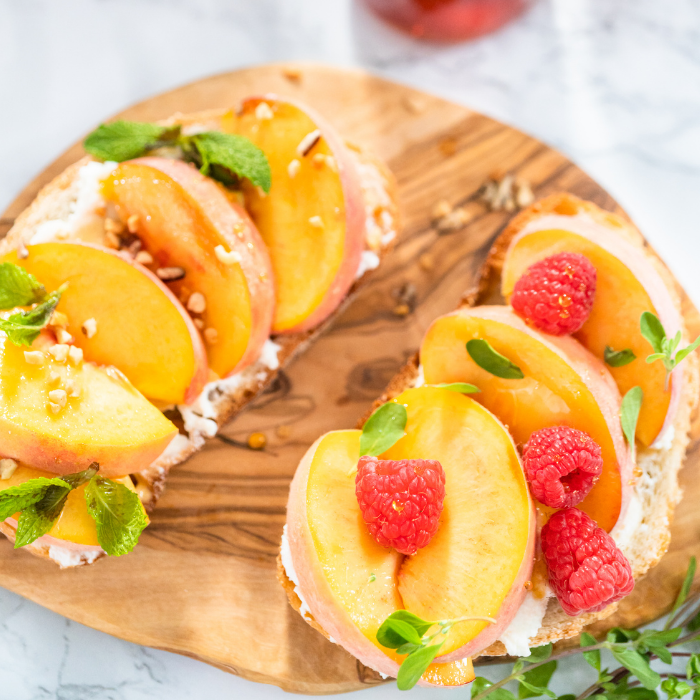 Score: 9/10
Views: 6,400,000
In fifth place is the ridiculously easy to make carrot salad. This recipe has gathered 6.4m views on TikTok and all you need is a vegetable peeler to make this vibrant salad. This dish is also packed with nutrients like potassium, antioxidants, vitamin A and Beta carotene, so perfect for a post-workout snack.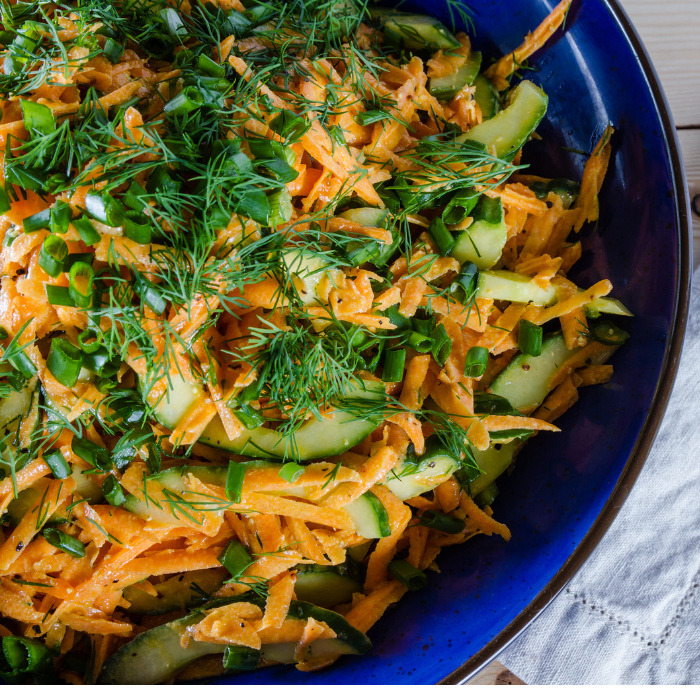 Score: 9/10
Views: 6,100,000
Baked oats came up as the ninth most searched food trend in the world in 2021 as it exploded on TikTok and Instagram last year. The beauty of baked oats lies in the simplicity. You just blend porridge oats, eggs, milk (dairy or non, your choice) and bicarbonate soda together along with chosen flavourings and protein powder then cook in a baking tin for seven to ten minutes, ready for breakfast. It's perfect as a meal prep dish, especially if you're heading to the gym in the morning and need a quick and easy breakfast to fuel your workout.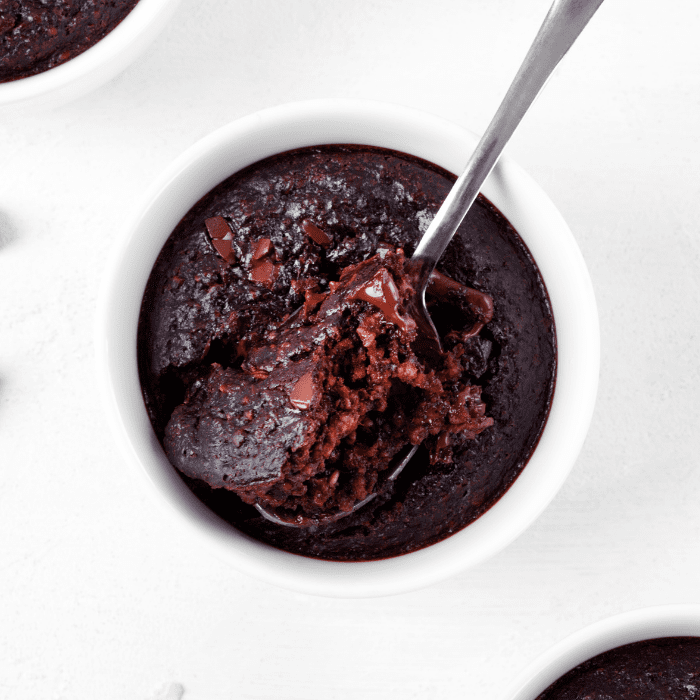 Score: 9/10
Views: 4,600,000 The taco wrap is seventh in Nutrimuscle's ranking and has scored 4.6m views on TikTok to date. The concept of a taco wrap is easy - cut a slit to the middle of tortilla and fill each quarter with your favourite ingredients. Then simply fold each quarter triangles onto themselves until you have a layered wrap and then toast. Depending on what toppings you use, it can be super healthy and filling, especially after a session at the gym.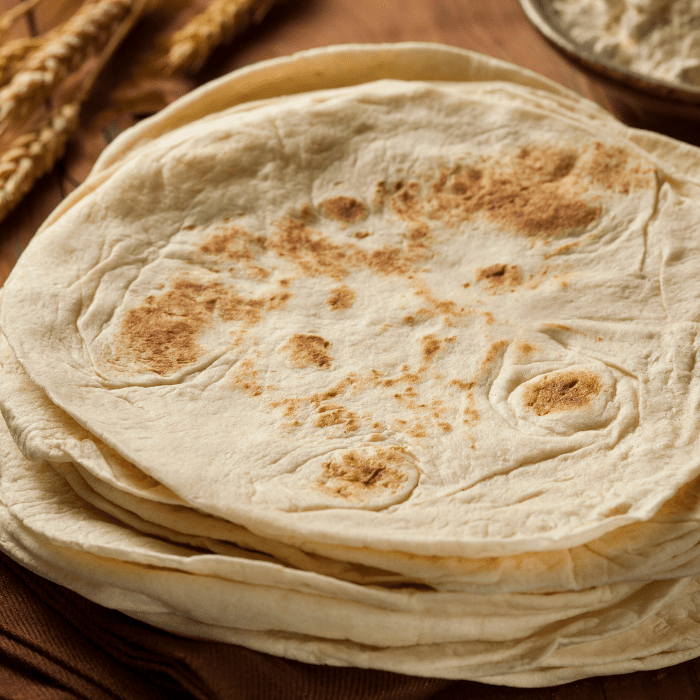 Score: 8/10
Views: 1,100,000,000 Feta pasta has been ranked eighth in Nutrimuscle's research and is the most viewed viral food trend on TikTok, with 1.1bn views. The original version came from Jenni Häyrinen, a food blogger whose recipe for uunifetapasta (oven-baked pasta in Finnish) caught the attention of millions. Surprisingly, it's best to eat feta pasta before a workout, and it's simple to throw together. All you need are cherry tomatoes, olive oil, chili pepper, an entire block of feta cheese, fresh basil, garlic, salt and pepper to taste, and a pasta of your choice. When it comes to nutritionals, the main benefit comes from the tomatoes. Tomatoes are jam-packed with nutrients, including vitamins C and K, potassium, and the antioxidant lycopene. Lycopene has been linked to reduced risk of heart diseases and cancer, and when tomatoes are cooked in olive oil, it's believed that even more lycopene is made available.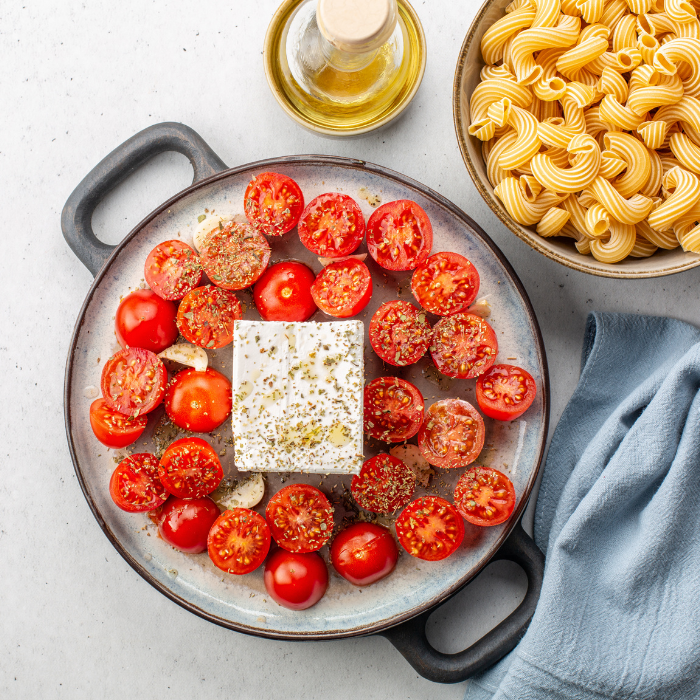 Score: 8/10
Views: 1,100,000,000 Pasta chips are the latest TikTok sensation - made with cooked pasta that's tossed with olive oil, parmesan cheese and spices and then air fried until crispy. It's had 1.1bn views on TikTok and is the second most popular recipe on the platform after feta pasta. Nutrimuscle has ranked it as ninth on the healthy scale and is perfect for a pre-workout snack.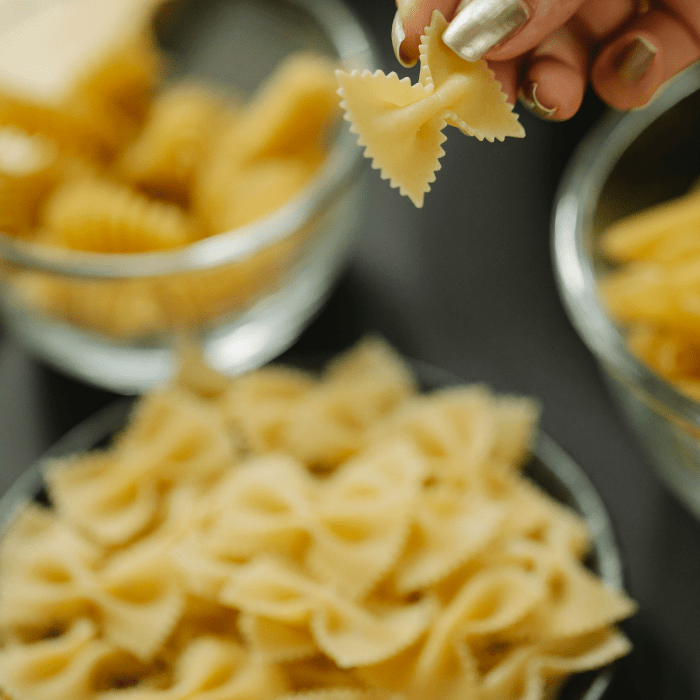 Score: 8/10
Views: 184,300,000 In tenth place is the salmon bowl. It's so simple to make using leftover rice and salmon. Serve with Japanese mayo, soy sauce, diced avocado, and roasted seaweed sheets. It's perfect for a post-workout meal as it contains a macronutrient blend of high-quality protein (salmon), healthy fat (avocado) and nutrient-dense carbohydrates found in rice.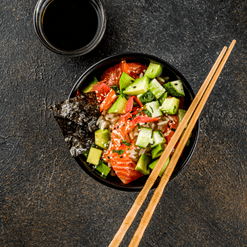 The not-so-healthy TikTok recipes
Whilst many of these viral dishes are great for adding into your daily lives, there are some that may have millions of views but have scored low on Nutrimuscle's research and dietician rankings:
Korean Corn Dogs, score of 3/10, 36,400,000 views
Oreo Sushi, score of 3/10, 50,300, 000 views
Pancake Pizza, score of 4/10, 58,000 views
Crinkle Cake, score of 4/10, 1,100, 000 views
Hot Honey Chicken, score of 4/10, 8,500, 000 views
Ramen Lasagne, score of 5/10, 2,500,000 views
Butter Swim Biscuits, score of 5/10, 2,900,000 views
 Birria Queso Tacos, score of 5/10, 3,900,000 views
Homemade Cheez-its, score of 5/10, 4,900,000 views
 Carrot Bacon, score of 5/10, 10,600,000 views
However, if you fancy trying to make these low-scoring dishes a bit more palatable, take some inspiration from the Nutrimuscle nutrition range and create a dish that is more macro-friendly.
The full research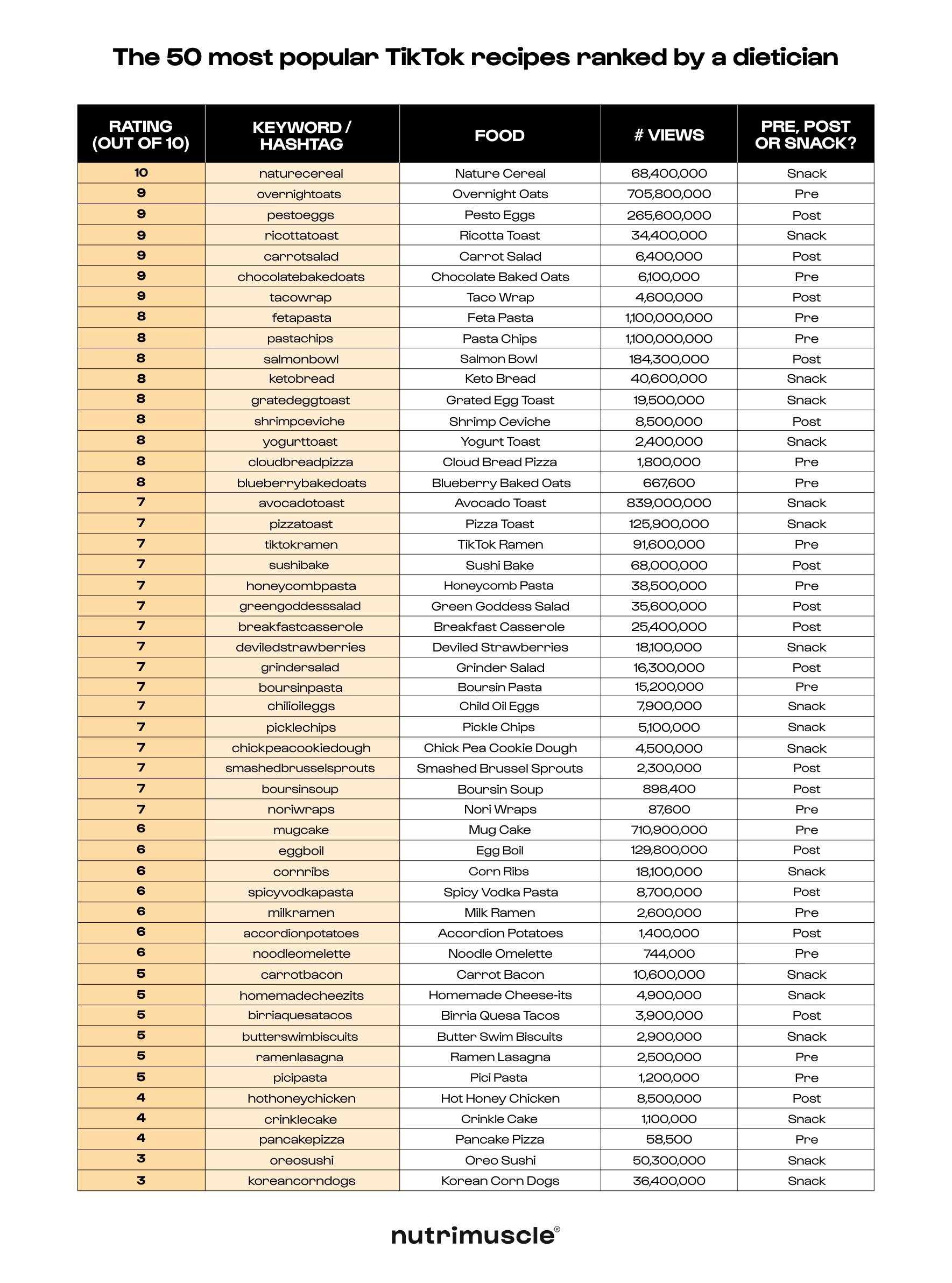 The rise of viral food trends
Certified Nutritionist and Personal Trainer, Alex Parren, said: "The rise of food trends on social media such as 'FoodTok' has encouraged younger generations to get in the kitchen and learn to cook meals from scratch which is vastly healthier than relying on ready meals and fast food. It's an easy and convenient way to find new recipes and for a lot of young people, the visual aid of seeing how a dish is made and how it should look increases their chance of long-term success. Not only this, but the most viral food trends are also ones which use simple, accessible ingredients, which can be vital in the cost-of-living crisis we're currently experiencing."
Start cooking!
Whether you want to experiment with one of these healthy TikTok recipes or want to give your nutrition a boost in taste and quality with our range of products, we're here to help! Follow our blog to find out more about healthy nutrition, delicious recipes and more.