Transparency Matters
The team at Nutrimuscle is no different than you. We're athletes, fitness enthusiasts, and generally speaking, active-minded people who genuinely care about our health and wellness.
But we're also not blind to the fact that there's traditionally been alack of transparency and honesty across the supplements industry. In fact ,most supplements companies around the world aren't actually required to tell you what's really in their products. This leads to loads of disinformation that can do more harm than good to your body over time. 
That's why we made avow to be 100% transparent when we created Nutrimuscle back in 1993—because you should always know what you put into your body at all times. 
And we built our entire business around two core principles to support this: 
1. Empower Our Customers: Sharing clear, research-led information about where we source our ingredients, how we create our products, and what potential benefits they offer, is the best way we can be a valued partner in our customers' fitness journeys. 
2. Disrupt the Industry: In an industry driven by disinformation, masked by clever and gimmicky marketing tactics, we constantly choose to take the high road—even if it means we're a bit of an outlier. For us, being Sports Nutrition Experts means we must always lead by example and force the industry to hold itself to a higher standard. 
We've got nothing to hide
Ever since starting our business, we've been on a mission to raise the bar for the supplements industry—and in doing so, use our brand as a megaphone for information, advice, and inspiration, giving athletes, fitness enthusiasts, and active-minded people a better, cleaner, and safer way to incorporate supplements into their daily life. 
This means being brutally honest about everything that goes into making our products.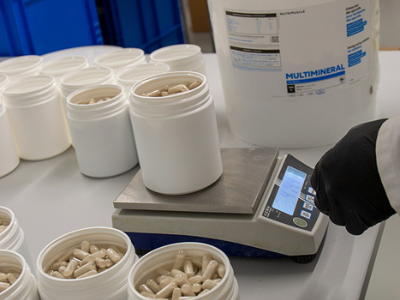 Supplier integrity
High-quality products start with high-quality ingredients. That's why we're not only incredibly selective about the suppliers we work with, but we also go out of our way to make sure that any information about where our ingredients come from is easily accessible to you. 
Whereas other supplements companies will go to great lengths to hide this information from you, we do the exact opposite. We aren't afraid to tell you exactly who supplies each of our ingredients or why we've chosen one manufacturing method over another.Whatever choices we make, we always have the latest research and data to back it up. We do our research.
In striving to be your trusted partner in health and wellness, we know just how important it is to put everything out there in the open. It's our unique way of giving you greater confidence and added peace of mind whenever you purchase and use Nutrimuscle products.  
We promise to never compromise on supplier quality for the sake of price. We've stood by this promise for nearly 30 years already—and it's a guarantee that we'll continue to make to our customers from here on out. Your health and loyalty depend on it. 
Product quality
No other supplements company even comes close to providing consumers with as much detail around product benefits, manufacturing methods, ingredient suppliers, product purity, potential allergens or side effects, recommended dosing, and product synergies as Nutrimuscle does. 
Athletes of all sports levels not only care greatly about what they put into their bodies but also about how to use supplements effectively to achieve their performance goals. That's why we equip them with more than enough information to make well-informed sports nutrition choices.
As an example, when we say that as serving size of our protein powders nets 40g of protein, along with a specific amino acid profile,it means you'll consume exactly that when following our dosage guidelines. Compared to other protein powders, with Nutrimuscle, you needless to get more because our protein powder is as pure as it gets. That's because those other protein powders are typically made with low-quality proteins sources, plus other fillers ,flavors, and unnecessary ingredients. This can make actual protein intake a bit of a moving target.
In other words, what you see on the label is what you get. Being transparent about how we make our products as well as how to use them effectively takes out the bulk of the guess work when it comes to managing your own sports nutrition needs. This is just one way we continue to work hard, each and everyday, to demystify and disrupt the supplements industry.
We are the sports nutrition experts for a reason
You've probably caught on by now that there's a big transparency issue in the supplements industry—one that doesn't serve your (or your health's) best interests whatsoever. 
At Nutrimuscle, we made a pledge on day one to be radically different than every other supplements company out there. How? By being tirelessly focused on transparency when it comes to how we create each and every one of our products. Why? Because your health is our number one priority. (Not to mention ,being transparent is just good business today!)
Therefore, our promise to you is simple: We will never cut corners around quality or attempt to distract you with clever marketing gimmicks just to make a profit .We want to be your trusted partner in health and wellness. For us, that means being crystal clear about what we put into our products as well as all of the benefits you'll get by using them. 
We don't make our products simply to follow the latest supplement fads. In fact, when we've specifically chosen to buck a supplement trend, we'll tell you why—and we'll back it up with research and data. That way, you don't have to waste your money on it either. As athletes ourselves, we know what do athletes need to live healthier lives and perform at their very best. That's why we've created a comprehensive supplement range to address the nutritional needs of all kinds of athletes. Every single product we make has a clearly defined purpose.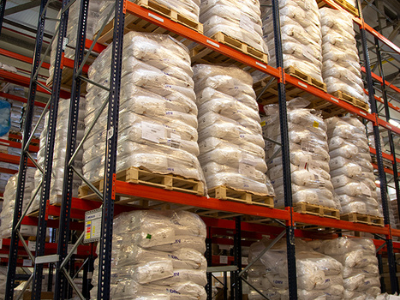 This is what makes us the Sports Nutrition Experts. For the past 30 years, quality and transparency have been at the very core of our brand's DNA—both in how we make our products and in how we run our business. It's our biggest differentiator and, at the end of the day, it's our unique recipe for your success. Just try our products, and you'll see why.