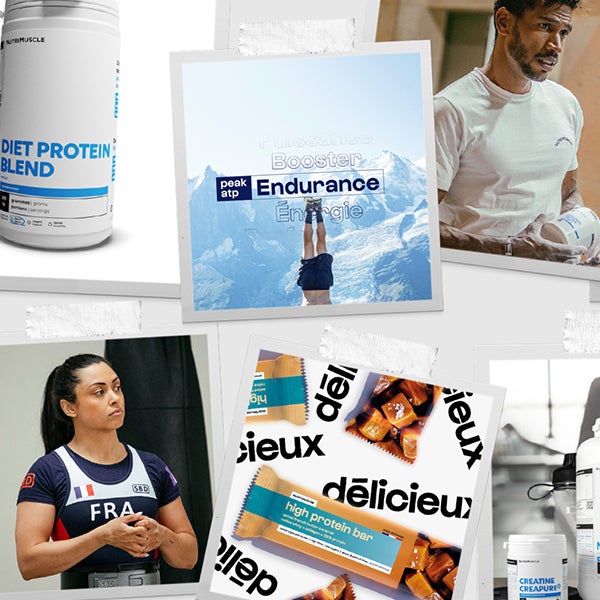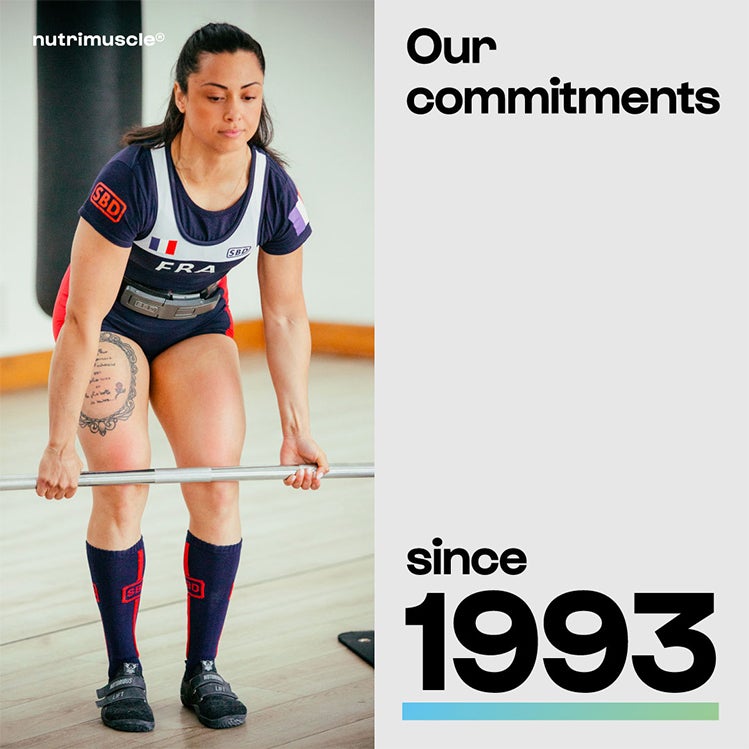 NUTRIMUSCLE, A COMMITTED COMPANY SINCE 1993
Born from a desire to offer athletes food supplements of irreproachable quality, Nutrimuscle has been committed for almost 30 years to carefully selecting very high quality raw materials from carefully selected partners and to preserving their purity.
In November 2020, Nutrimuscle wrote a new page in its history by officially adopting the status of "Company with Mission".
Nutrimuscle retains its pioneering spirit by becoming the 1st brand of "Company with Mission" food supplements.
For the Nutrimuscle team: "this represents a strong act that reflects our committed vision and our desire to make the company's societal mission a central element of our activity. »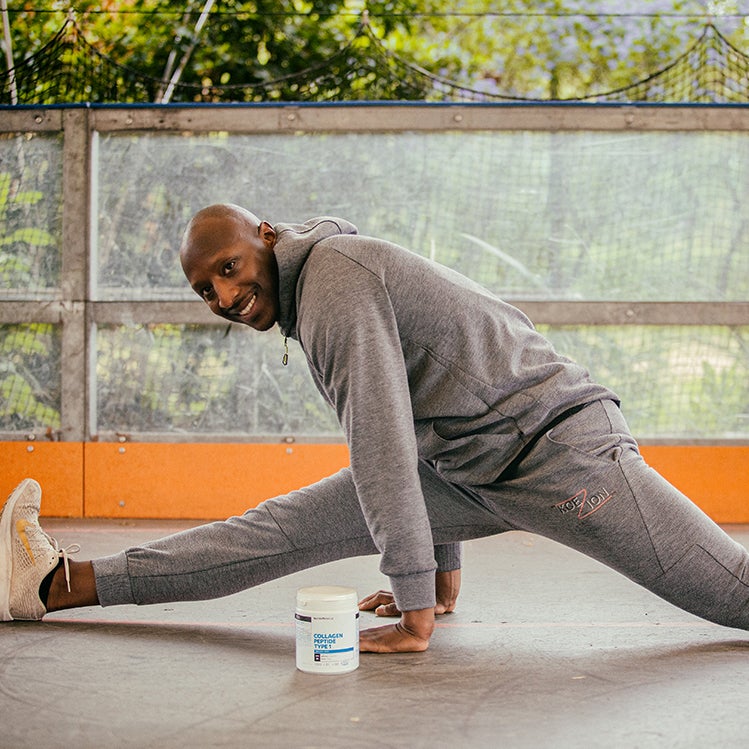 "In continuity with what we have put in place to make quality food supplements accessible, we want to act now for future generations. Our mission: to act sustainably for the health, well-being and sports performance of as many people as possible. »
As part of its activity, Nutrimuscle's mission is to pursue the following social and environmental objectives:
1) Offer healthy products and innovative formulations and guarantee traceability and transparency. To do this, Nutrimuscle is committed to expanding its range of certified organic products (+40% of certified organic products in 2 years);
2) Preserve the planet's resources in order to contribute to the fight against global warming for the well-being of future generations. Nutrimuscle already offers 100% recyclable plastic pots. We want to go even further in our ecological approach by committing to remove plastic from our packaging within 2 years (during 2023).
At the same time, Nutrimuscle is carrying out its carbon footprint to reduce the CO2 emissions induced by its activity;
3) Build an exciting common project by being attentive to the well-being, balance and quality of life at work of all employees, within which everyone has the power to exercise a pioneering spirit through their ideas and his vision;
4) Innovate to build a sustainable world, be a responsible actor and be part of a social and solidarity approach.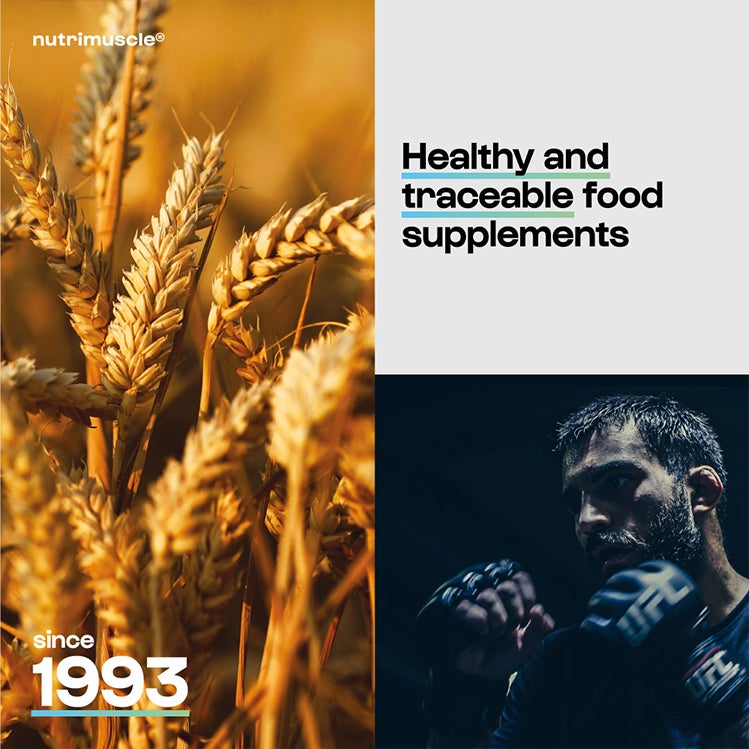 NUTRIMUSCLE QUALITY
Our priorities:
• guarantee the very high quality of the raw materials that make up our supplements;

• preserve your health;

• optimize the results you will obtain by using our dietary supplements.
To guarantee Nutrimuscle quality, we carefully select our suppliers and have developed a systematic and mandatory verification protocol before the marketing of each of our supplements.

Many analyzes and counter-analyzes carried out by external independent laboratories are carried out on each stage of production before submitting the supplement to a test by the consumers themselves who must approve the product before it is placed on the market.

Finally, Nutrimuscle has its own factory and therefore has total control of its production processes.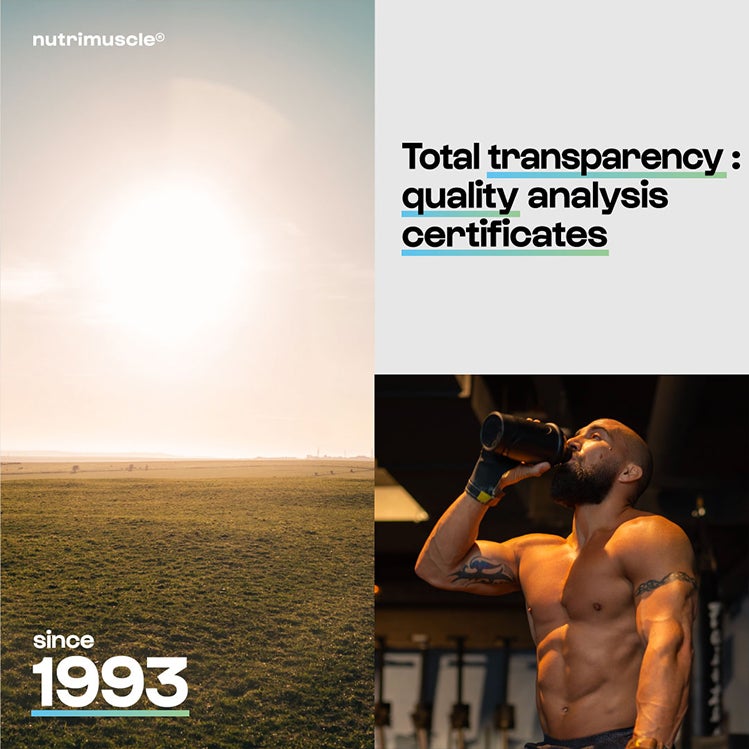 NUTRIMUSCLE TRANSPARENCY
Everything you need to know is on our site!

We don't hide anything from you, we tell you everything: our product sheets, our blog articles, our forum, our podcasts are there to guide you through all the stages of your supplementation...in complete transparency!

We are committed to informing you about the origin of our raw materials, their manufacturing processes, their degree of purity, the presence of allergens and the absence of GMOs...for full traceability.

Nowhere else will you find product sheets as detailed as at Nutrimuscle because every detail counts to help you make the right choice.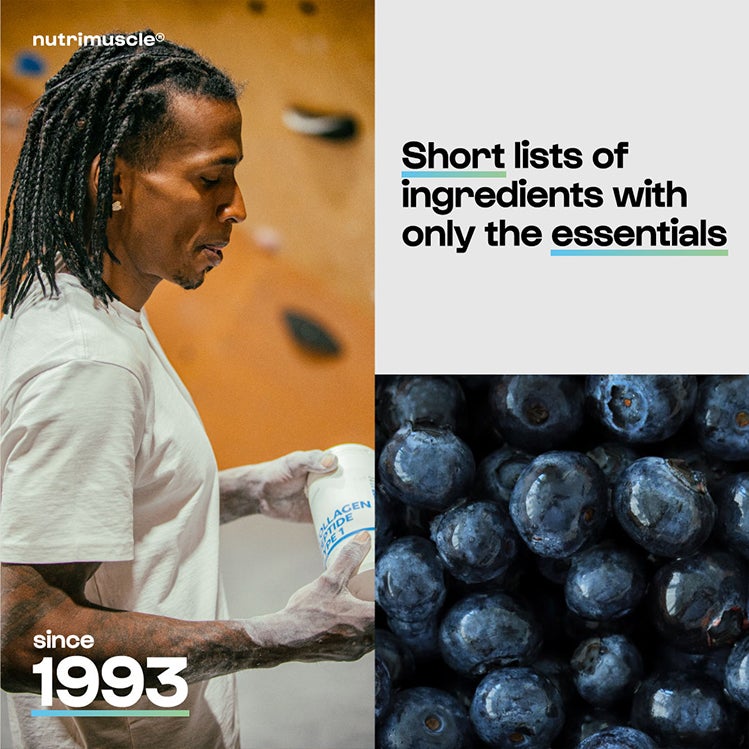 NUTRIMUSCLE PURITY
The purity of the formulas and materials we select is an essential criterion for us. Each dietary supplement offered by Nutrimuscle thus guarantees the use of superior quality ingredients, rich in active ingredients for ever greater efficiency and safety.

In order to guarantee the purity of all of its food supplements, Nutrimuscle only uses transparent capsules of pharmaceutical quality and without colouring. They contain no irradiated substances and contain no preservatives for optimal purity.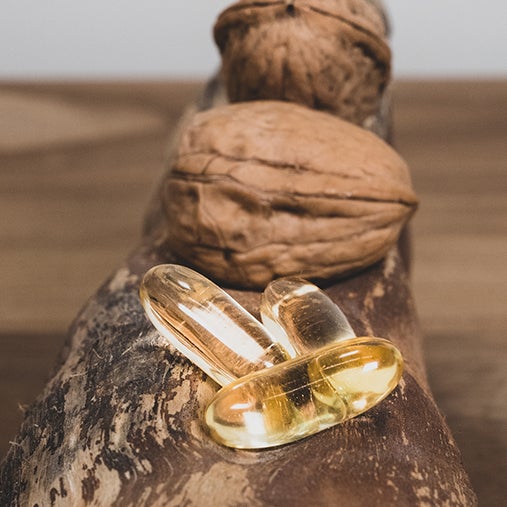 NUTRIMUSCLE FRESHNESS
Having our own production plant and controlling our distribution allows us to ensure the freshness of our supplements.

In addition, we favor the regular production of small batches to guarantee maximum freshness on all of our products.

We also control the storage temperature of our omega 3s in our cold room.