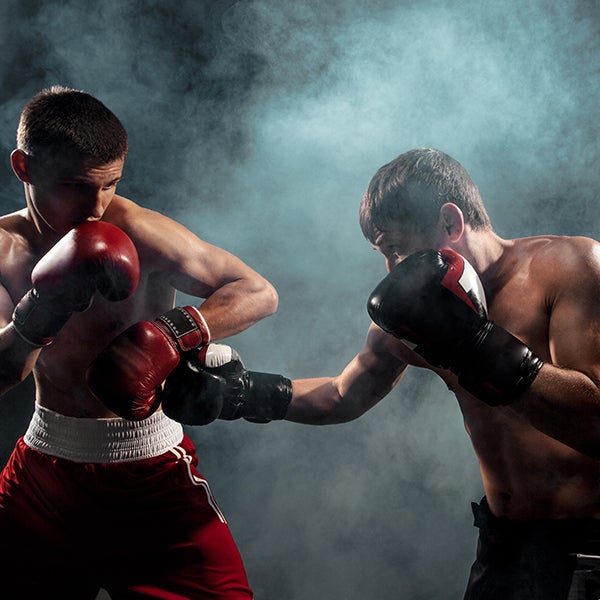 Supplements for Fighters
Discover our nutritional advice to help you perform at your best.
Combat sports require the body and mind to be perfectly prepared. These disciplines are demanding because they require strength, speed, but also endurance and alertness. Combat sports also expose athletes to the risk of injury and post-training pain. Discover our selection of supplements to optimise your recovery after the fight, to better prepare for the training session and to avoid injuries.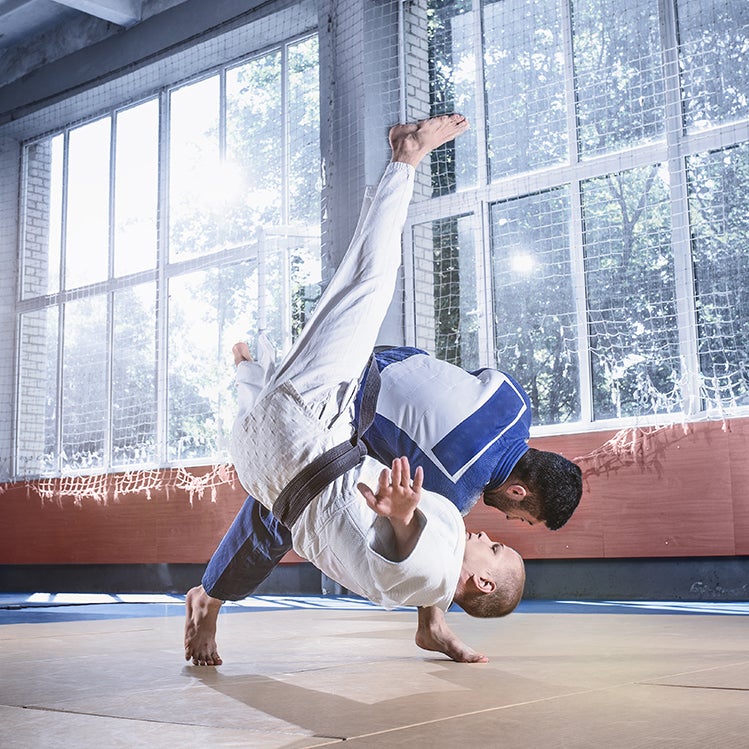 FUNDAMENTAL SUPPLEMENTS
Multivitamins: Taking a daily multivitamin supplement can improve recovery by preventing the reduction of body vitamin levels following MMA, judo or boxing. Indeed, training of this type causes a drop in thiamine levels and accelerates the destruction of vitamin E reserves by 20% (1).
Multiminerals : Taking a daily multimineral compensates formineral losses caused by sweating and reduces inflammation and muscle damage that can occur during combat sports, particularly thanks to zinc and selenium (2,3,4).

Omega 3 : Whether you are a boxer, judoka or MMA fighter, your cardiovascular health is not to be ignored. Taking daily omega 3 supplements helps the heart beat more consistently by lowering heart rate and blood pressure and improving blood flow (5). They also helpreduce the effects of muscle soreness and improve recovery (6,7).
Musclewhey : The importance of protein supplementation in muscle-intensive sports such as combat sports is increasingly recognised. Protein supplementation provides the body with amino acids to improve post-exercise muscle rebuilding while limiting the decline in performance due to muscle fatigue (8,9).
Creatine : Creatine's usefulness for combat sports enthusiasts is well established: creatine increases muscle mass by stimulating protein synthesis, boosts the natural secretion of anabolic hormones (10) and enables faster progress (11).
Added to your basket
Sorry, there seems to have been an error. Please try again.
Subtotal: ( items in your basket)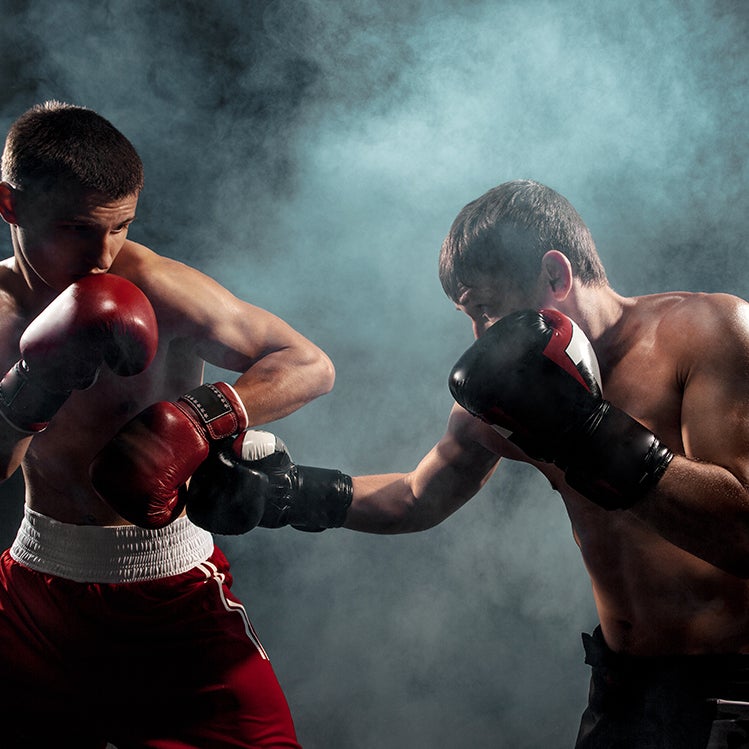 TRAINING SUPPLEMENTS
Cluster Dextrin : Cluster Dextrin® is a carbohydrate that is particularly suitable to use before or after a session (MMA, judo, boxing, martial arts, etc.). Cluster Dextrin increases endurance (12) and improves recovery after an exercise. Indeed, this highly branched cyclic dextrin provides the body with a high glycogen energy supply. In addition, Cluster dextrin improves and accelerates recovery after combat by stimulating the resynthesis of muscle glycogen.
BCAA 4.1.1 : BCAAs are branched-chain amino acids found naturally in protein. For combat athletes, additional intake improves muscle building by stimulating protein synthesis and reduces muscle damage caused by training (13), thus leading to better recovery.
Mix Focus : Mix Focus contains green caffeine and citicoline. We recommend this mix to combat athletes who want to maintain the same level of concentration during training. The mix focus also contains astaxanthin. This very powerful anti-oxidant allows fighters to be more enduring thanks to a better metabolism of lipids leading to an increase in aerobic performance (14).
The caffeine contained in the focus mix helps to reduce the perceived effort during training (15). In addition, the citicoline in the focus mix helps to maintain the same level of muscle strength during the session. Citicoline is a precursor to acetylcholine, a neurotransmitter that is very important for muscles and the brain because it controls the force of contraction. Intense fighting depletes acetylcholine stocks, causing a gradual loss of muscle strength.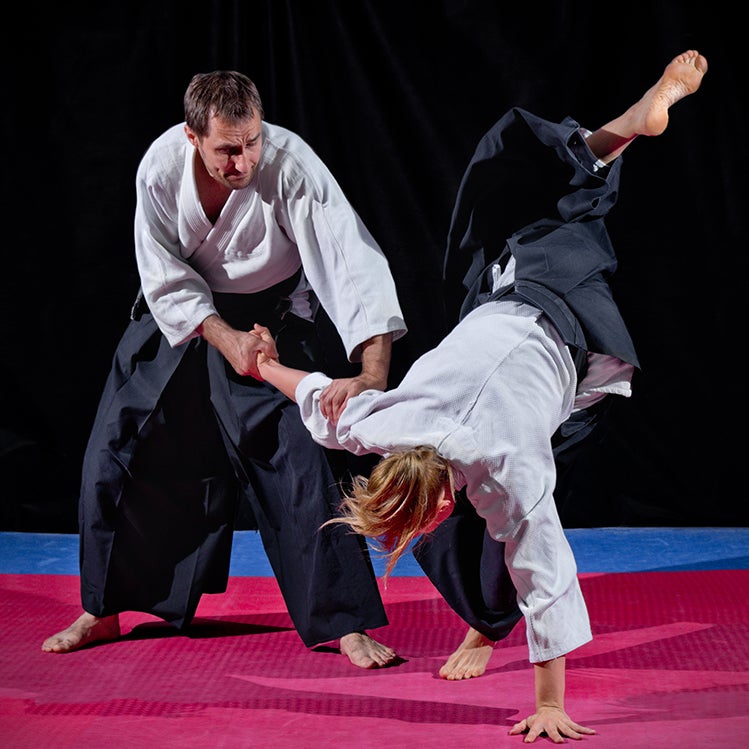 Collagen Type 1 : After a fight with high muscle demands, the degradation of collagen in joints and tendons is intensified. The collagen peptide promotes the speed of joint and tendon regeneration (16).
From this point of view, collagen supplementation provides a double benefit. It will help maintain and protect the bones and will allow better lubrication of the tendons by stimulating the synthesis of new collagen filaments (17) and therefore allows better prevention of the injuries generally observed during combat sport sessions (acute aches, tendon pains, problems with the knees and elbows).
ZMB : Intense training (MMA, judo, boxing, etc.) puts a strain on the nervous system. It is during sleep that the nervous system regenerates itself, but the quality of sleep of strength athletes is generally of lower quality following training.
For people with sleep disorders, we recommend a supplementation of zinc and magnesium. These minerals combined together in the form of pidolates provide relaxing effects for better sleep and better muscle and nerve relaxation (18).
ZMB is a supplement that combines magnesium and zinc pidolates with vitamin B6, specially designed to improve nerve and neuronal recovery.
Added to your basket
Sorry, there seems to have been an error. Please try again.
Subtotal: ( items in your basket)
OUR SCIENTIFIC REFERENCES
(1) Weng-Yew W. Nutrapharmacology of tocotrienols for metabolic syndrome.Curr Pharm Des. 2011;17(21):2206-14.
(2) Kara, E. ; Ozal, M. ; Gunay, M. ;Kilic, M. ; Baltaci, A.K. ; Mogulkoc, R. Effects of exercise and zincsupplementation on cytokine release in young wrestlers. Biol Trace Elem Res2011, 143, 1435-1440, doi :10.1007/s12011-011-9005-1.

(3) Welch AA. DietaryMagnesium May Be Protective for Aging of Bone and Skeletal Muscle in Middle andYounger Older Age Men and Women: Cross-Sectional Findings from the UK BiobankCohort. Nutrients.2017 Oct 30;9(11). pii: E1189.

(4) Hayhoe RPG.Cross-sectional associations of dietary and circulating magnesium with skeletalmuscle mass in the EPIC-Norfolk cohort. Clin Nutr. 2018 Jan 30. pii:S0261-5614(18)30015-3.
(5) Richardson ES. Electrophysiological Mechanisms of theAnti-arrhythmic Effects of Omega-3 Fatty Acids. J Cardiovasc Transl Res. 2010Dec 2. [Epub ahead of print]

(6) Tartibian B. Omega-3 Fatty AcidsSupplementation Attenuates InflammatoryMarkers After Eccentric Exercise inUntrained Men. Clinical Journal of SportMedicine 2011 21(2) p: 131-137

(7) PoprzeckiS. Modification of blood antioxidantstatus and lipid profile in response tohigh-intensity endurance exercise afterlow doses of omega-3 polyunsaturatedfatty acids supplementation in healthyvolunteers. Int JFood Sci Nutr. 2009;60Suppl 2:67-79.
(8) The Effects of a Sports Nutrition Education Intervention on Nutritional Status, Sport Nutrition Knowledge, Body Composition, and Performance during Off Season Training in NCAA Division I Baseball Players journal of Sports Science and Medicine (2017) 16, 60 - 68 Fabrício Eduardo Rossi

(9) Effect of short-term creatine supplementation on markers of skeletal muscle damage after strenuous contractile activity, Eur J Appl Physiol (2010) 108:945–955 ;Reinaldo Abunasser Bassit Carlos Hermano da Justa Pinheiro
(10) Global and targeted gene expression and protein content in skeletal muscle of young men following short-term creatine monohydrate supplementation Adeel Safdar, Nicholas J. Yardley, Rodney Snow, Simon Melov and Mark A. Tarnopolsky

(11) Effect of short-term creatine supplementation on markers of skeletal muscle damage after strenuous contractile activity, Eur J Appl Physiol (2010) 108:945–955 ;Reinaldo Abunasser Bassit Carlos Hermano da Justa Pinheiro

(12) Biosci Biotechnol Biochem, 63: 2045-2052, 1999

(13) 2013 Dec;17(4):169-80. doi: 10.5717/jenb.2013.17.4.169. Epub 2013 Nov 28. Effect of BCAA intake during endurance exercises on fatigue substances, muscle damage substances, and energy metabolism substances. Dong-Hee Kim 1 , Seok-Hwan Kim 1 , Woo-Seok Jeong 1 , Ha-Yan Lee 2

(14) Nitta T et al., Effects of astaxanthin on accommodation and asthenopia –Dose finding study in healthy volunteers. J Clin Therap Med. 2005;21(5):534-56.4.

(15) Effects Of Caffeine OnPhysiological Responses To Exercise And Time-trial Performance: Influence OfCYP1A2 Genotype.Glaister, Mark Medicine & Science in Sports & Exercise: July 2020 -Volume 52 - Issue 7S - p 4

(16) OesserS. Oral Administration of 14C Labeled Gelatin Hydrolysate Leads to anAccumulation of Radioactivity in Cartilage of Mice (C57/BL). J. Nutr. October1, 1999 vol. 129 no. 10 1891-1895

17) Oesser S. Stimulation of type II collagen biosynthesis and secretion in bovine chondrocytes cultured with degraded collagen. Cell and Tissue Research 2003, Volume 311, Issue 3, pp 393-399

(18) Teste JF.[Psychopharmacological properties of three magnesium salts: pidolate, lactateand aspartate]. Ann Pharm Fr. 1995;53(4):176-83.